A great way to help people by doing what you are already doing -buying books!
As a booklover walking into a bookshop always brings out that great feeling of being surrounded by only your dearest friends. Unfortunately, bookshops seem to be a dying breed these days and there are only a few good ones left (and with good ones I mean a bookshop with a great variety of books and preferably, many). That is why more people are drawn to second hand bookshops, because there you can find books that people have read, loved and decided to give another life which makes the selection much more intriguing.
In a large city like London it seems kind of easy to find secondhand bookshops, but many of them focus on special editions etc. which is great if one wasn't a poor student. That is why I wanted to make it easier for you.
One of my favourite bookshops in London is the bookshop run by Amnesty International in Hammersmith. It is a ten minutes walk from Hammersmith station down Kings Street, past the busy lyric square and King's Mall. When the street is getting less crowded, you know you are on the right way. You have to keep your eyes with you because they do not have a big fancy sign but they do have a store window with a spare selection of books, easiest way to spot it is to look for amnesty's logo.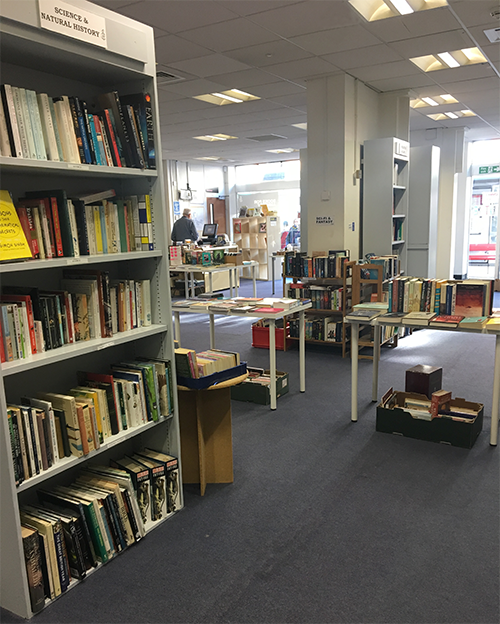 When you enter the store you are met by a big beautiful room with books everywhere! The bookshelves all have different signs telling you which books belong there, so it is easy to find your way around. If you are unsure you can always talk to one of the nice booksellers and they'll help you.
The biggest selection is fiction, of course, but they have something for everybody!
I really like this bookshop because they also have a selection of scripts and poetry. I have long tried to find theatre plays but have always found it quite hard as they are usually sold in special stores and are quite expensive, but here they are both easy to find and cheap. At my first visit I left with 7 plays, amongst them some real classics and famous ones such as "Treasure Island" by Lavery, "The Caucasian Chalk Circle" by Brecht and "Let the Right One In" By Lindqvist and Thorne.
They also have non-fiction, genre fiction, traveling, cookbooks, DVD's, CD's, books in other languages and some rare books (most of the rare books you can find on their website which are exclusively sold there). It is easy to find what you are looking for with the signs on top of the bookshelves.
The prices are really good for a poor student and since you know that all the money goes to a good cause it somehow feels even better to buy a few extra books, or even go for the more expensive ones. It is a beautiful win-win situation, the booklover gets their new friend while Amnesty can keep up their work and help people in need.
If you are in London, I really think this is a bookshop worth checking out.
Pick up a book, a cup of coffee and walk a couple of minutes to Ravenscourt Park and your day is done.