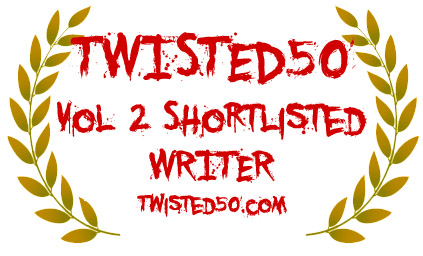 I'm so thrilled and excited to announce that my short story We are Sorry for any inconvenience has been short listed for the horror short story collection Twisted50 Volume 2.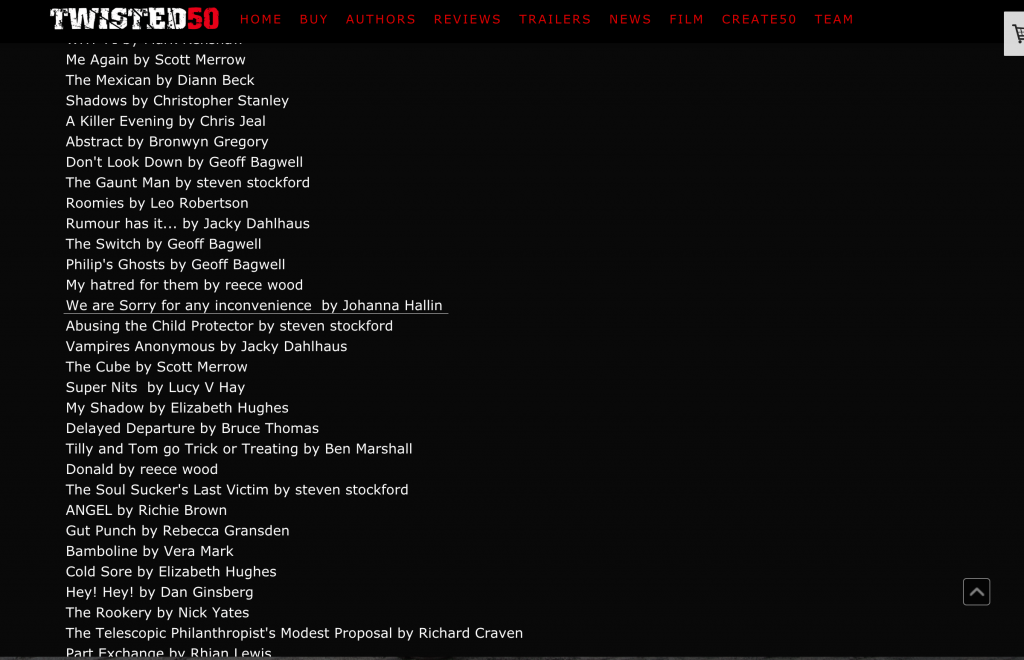 You can read more about the interesting project on Twisted50's website, where you can also take a look at Twisted50 Volume 1 which was published last year.
You can read We are Sorry for any Inconvenience right here.
And you can take a look at the other talented short listed writers here.
Let's cross our fingers and hope I'll soon be able to see my own short story in a book together with 49 other twisted horror stories!